Over the last few weeks, Style Republic Magazine asked its team of editors to try out a range of products in order to find the items that do a real stand up job of protecting your skin from the harsh winter weather. From oils and washes to creams and masks, the below list will undoubtedly keep you happy and hydrated from head to toe.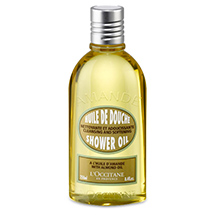 1. Almond Shower Oil
by L'OCCITANE, $25
This shower oil transforms, when in contact with water, into a delicate foam that gently cleanses the body. Enriched with almond oil, it respects the hydrolipidic film and leaves a subtle and mouthwatering scent of fresh almond, for delightful skin!
2. Black Tea Firming Overnight Mask
by Fresh, $88
An intensely moisturizing treatment that works in synch with the natural nighttime recovery process to achieve a lifted, firmer look by morning.
3. Crème Ancienne Soft Cream
by Fresh, $280
A precious face cream handmade in a monastery proven to provide instant, long lasting hydration.
4. The Micro Exfoliating Wash
by Philosophy, $33
This unique exfoliating facial wash is designed to effectively cleanse the skin while providing resurfacing benefits. Gentle enough for daily use in the shower, bath, or your bathroom sink, this 30-second mini peel is formulated with ingredients designed to replenish, protect, and improve skin's texture. Antioxidants deeply condition the skin and help retain its moisture level, leaving behind a hydrated, healthy-looking complexion.
5. Vanilla Brulee Body Butter
by The Body Shop, $20
This creamy Body Butter is a luxurious and comforting festive treat for soft skin this season. The top notes of vanilla seed oil from the Sava region in Madagascar give a sweet and indulgent fragrance.
An energizing mist of oil-free hydration enriched with natural vitamins and minerals to instantly impart a natural glow with moisturizing marine botanicals and Sea Mineral Complex.
7. 100% Pure Argan Oil
by Josie Maran, $60
This 100% Pure Argan Oil is a legendary oil that's rich in vitamin E and essential fatty acids, and grown organically in Morocco. With its multitasking benefits, Argan Oil can be used for many areas including hydrating and nourishing skin, as a daily moisturizer, skin treatment, treating spilt ends, and softening cuticles. It's gentle enough to use on all skin types and is believed to help with skin conditions including acne. Argan Oil easily absorbs into skin to give you a youthful, dewy glow, and has astonishing healing, conditioning, and anti-aging properties to keep your skin and hair nourished and revitalized and to keep you looking beautiful from head to toe.